This evening I don't want to talk about the effort it took me to bring the
NATO Chess Championship to Belgium for the third time in history,
but I have to admit that there have been moments when I felt like an isolated pawn within the Belgian Defense.
Luckily for me, my king stepped into the square just in time to guide me across the chessboard
and once we got to the promotion square,
something amazing happened.
Something that is normally only possible in an anti chess game
became possible in a classic tournament like the NATO Chess Championship:
the pawn was promoted to king and suddenly there were two kings on the board to keep the right course with the Spirit of Denmark.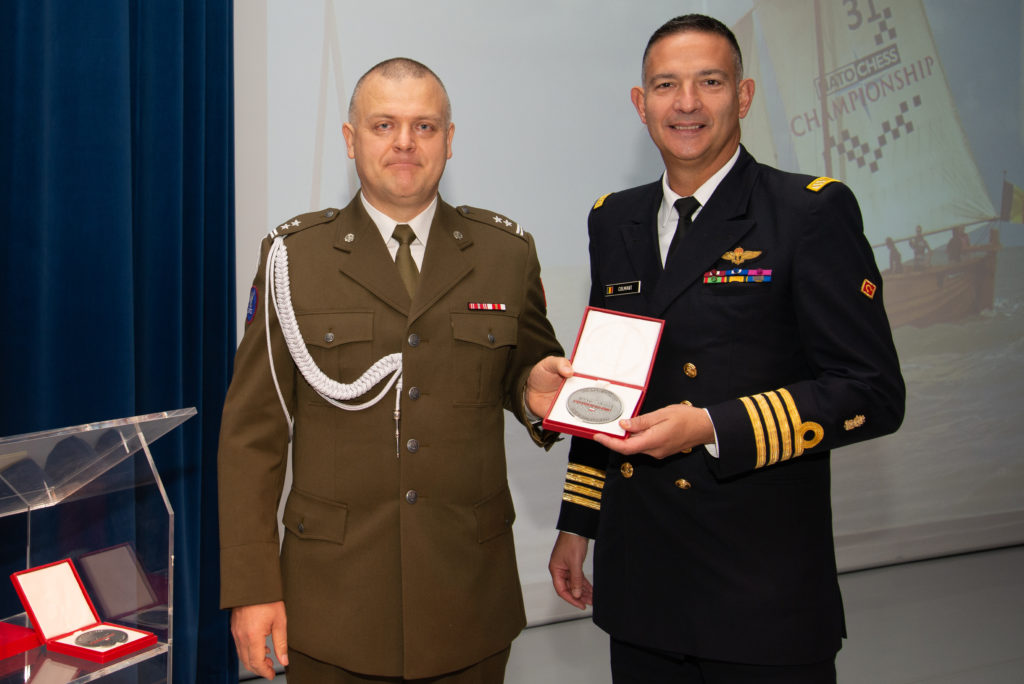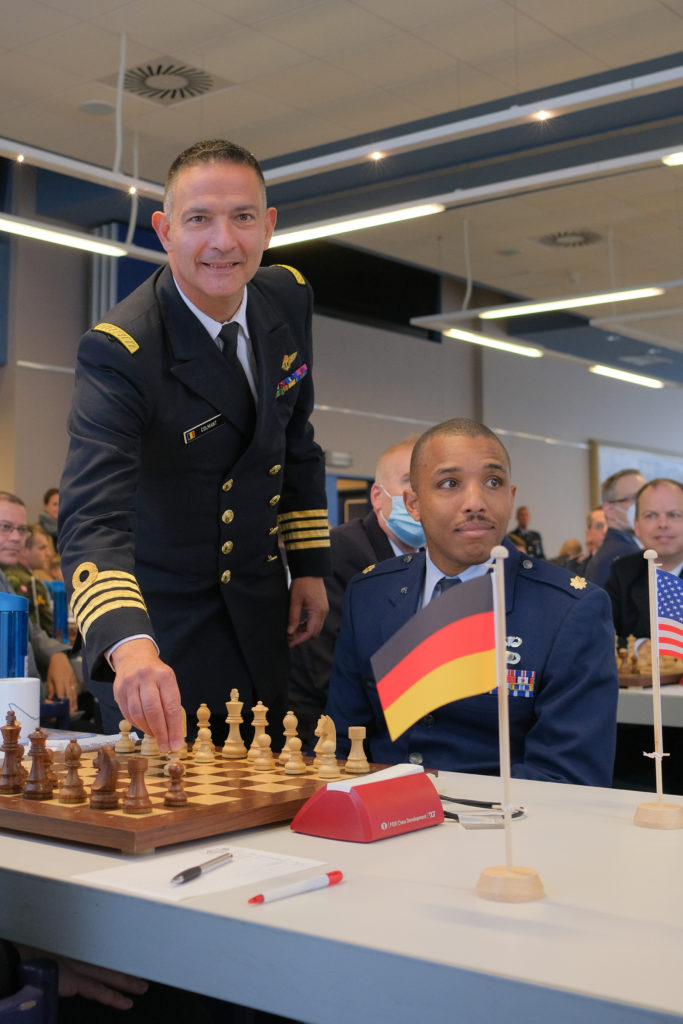 Behind every strong man there is an even stronger woman
and there is probably no need to tell you that Sofie is the strong woman behind Captain Rosseel.
However, on the chessboard there is not only a strong queen next to the king.
Just as the king is surrounded by a full team of chess pieces during the chess game,
I was also surrounded by a team of motivated people
to make the 31st edition of the NATO Chess Championship an unforgettable adventure.